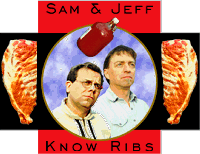 Jeffry Chiplis
839 Jefferson Ave.
Cleveland, Ohio 44113
216.861.6879


Jeff Chiplis specializes in wrist management and indoor and outdoor enterprise solutions: green grass, astroturf and mission critical/vinyl. Chiplis, once considered a maverick, is now highly regarded.
Sam Hubish
2681 Edgehill Road
Cleveland Heights, Ohio 44106
216.321.6147


Sam Hubish focuses primarily on strategic, industry-specific hospitality issues. His responsibilities include monitoring on a global basis, and implementing short-term and long-term efforts.

Home

Events

Your turn

Press Room

Center for Rib Understanding